My review of Madras Cafe is up: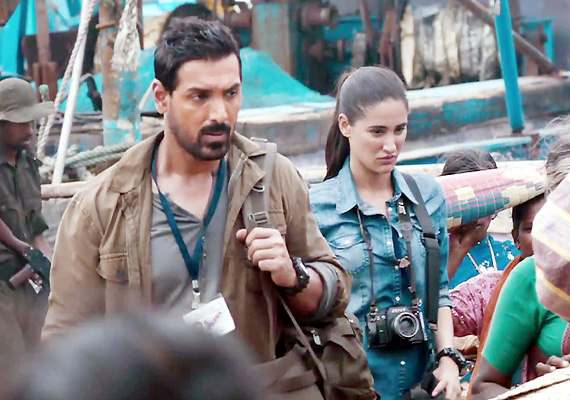 "In the first frames of Shoojit Sircar's new film Madras Café, we are somewhere in Sri Lanka, where armed men in trucks make their way through a stunning green landscape. They kill a busload of people in cold blood, singling out the last remaining child in a striking act of brutality. Cut to Kasauli, India, in 1993, with the whirr of a helicopter being used to transition between past and present. A man with an unkempt beard wakes with a start from his black-and-white nightmares of those same events, only to hear on television the announcement that the Sri Lankan president has been assassinated. It's a good, taut beginning, especially for a thriller that will unfold in flashback.
But unfortunately, our hero – for it is John Abraham under that beard – has other plans for the audience. He goes and buys himself a believable half-bottle of rum, arrives drunkenly at Kasauli's old Anglican church and starts – in time-honoured filmi fashion – to tell his life story to the priest."
Read the full review on the Firstpost site,
here.