In
The Caravan
: a parallel review of the memoirs of two of Indian cinema's most interesting actors, Dilip Kumar and Naseeruddin Shah:
1929, an American publisher offered Sigmund Freud a five-thousand-dollar advance to write his life story. He had already published An Autobiographical Study, outlining his professional career. But as for a tell-all memoir, Freud's response was outright dismissal.
A psychologically complete and honest confession of life ... would require so much indiscretion (on my part as well as on that of others) about family, friends, and enemies, most of them still alive, that it is out of the question. What makes all autobiographies worthless, after all, is their mendacity.
Whatever one thinks of the more far-fetched applications of his theories, most people would concede that Freud knew something about the inner life. Yet, in the near-century since Freud levelled his charges against autobiography, our appetite for the genre has only grown, spilling far beyond the boundaries of the book, into the everyday flows of the virtual world. The unreliable narrator is no longer the preserve of fiction. Accusations of narcissism and opportunism may dog its footsteps, as Daniel Mendelsohn argued some years ago in the New Yorker, but the confessional memoir feels like the genre of our times.
Add this to the Indian reader's inexhaustible interest in the film world, and you have a winning combination. It is no surprise that an increasing number of volumes in the Indian cinema section of bookstores are biographies and memoirs. In just the last three years, there has been Khagesh Dev Burman's book on SD Burman (originally in Bengali), Yasmin Khalid Rafi's book on her father-in-law Mohammed Rafi (originally in Hindi),Anirudha Bhattacharjee and Vittal Balaji's RD Burman—The Man, the Music, Akshay Manwani's biography of the lyricist Sahir Ludhianvi, two books on Rajesh Khanna, and a re-issue of Vinod Mehta's Meena Kumari biography from 1972. Among autobiographies, a distinctly popular new subgenre is the interview-based book, often titled "Conversations with ...". Gulzar, AR Rahman and Waheeda Rehman have recently been thus enshrined by the prolific British film writer Nasreen Munni Kabir, and Mani Ratnam by the film critic Baradwaj Rangan. But the full-fledged autobiography still has an advantage: it may be an inherently self-indulgent form, but witnessing the narrator going off on tangents, uninterrupted by a questioner trying to keep them on track, is what makes it so pleasurable.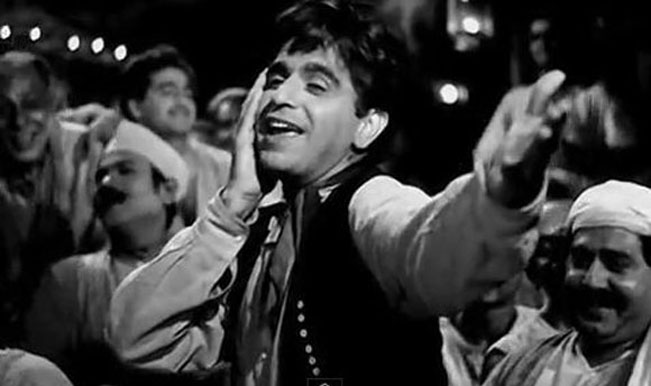 Dilip Kumar and Naseeruddin Shah's have been the most-talked about film autobiographies of 2014. Both are illustrious actors, known for their deep commitment to their craft. Yet there, it would seem, any similarity ends. Dilip Kumar, 91, made his debut in the 1944 Bombay Talkies film Jwar Bhata, and went on to become one of popular Hindi cinema's best-loved heroes for three decades. Even more striking was his return, after five fallow years in the 1970s, for a memorable second innings, with meaty roles appropriate to his age in films such as Kranti (1981), Shakti (1982), Vidhaata (1982
),
Mashaal
(1984) and
Saudagar
(1991). Naseeruddin Shah (who is either 64 or 65, depending on whether you trust his school certificate or the slightly muddled parental memory), made his debut in Shyam Benegal's second feature
Nishant
(1975) and swiftly gained a reputation for his stellar performances in the cinema of what came to be called the Indian New Wave. He also did several popular Hindi films, most of them (he says) for the money, thus making no bones about his distaste for that world and its demand for a larger-than-life persona...
This review continues. Go here to read the whole thing.