Last Sunday's Mumbai Mirror column:
In its zeal to appear aspirational, Bollywood has stopped adapting stories from regional languages.
With 2 States, four of Chetan Bhagat's five novels have now been adapted into films in Hindi, a language in which they were not written. That fact must mean something. The question is - what?
Barring the first - 2008's abysmal Hello, based on One Night @ The Call Centre, which is apparently due for a sequel called Hello 2 in 2014 - the other three films have done well for themselves. Raj Kumar Hirani turned Five Point Someone into Three Idiots, among Bollywood's highest grossing films ever. The 3 Mistakes of My Life was adapted into last year's much-talked-about Kai Po Che. And 2 States, starring Arjun Kapoor and Alia Bhatt as Bhagat and his wife, is doing fine, too.
Bhagat has made a career - an admirably self-propelled one -- out of easy-to-read, consciously non-literary novels that have won him vast readership. Each of his books - priced deliberately low -- has sold close to a million copies, making him an unprecedented phenomenon in Indian English publishing. Most of Bhagat's admirers are people who wouldn't otherwise call themselves readers: they might find literary English daunting, or simply prefer television or movies. The author Amitabha Bagchi once said he had met people who'd read only two English novels, Anurag Mathur's The Inscrutable Americans and Chetan Bhagat's Five Point Someone.
Given the stupendous popularity of Bhagat's books, the fact that Bollywood has zoomed in on them is probably not surprising. But is there more to Bollywood's choices than that commercial calculation?
A recent article in The Guardian describes Bhagat's characters as "emerging twenty-something urbanites trying to better themselves in the callcentres and academies of a liberalising India, while mixing freely with the opposite sex for the first time." (Note also The Guardian's convenient equating of call-centre workers with those who attend India's IITs and IIMs.)
In the same article, Bhagat says his readers "may speak in English but they don't think in English" and he uses their sort of Indian English ("a bit funny, because they are using Hindi grammar") for his dialogue, "because it has to sound real". But while his readers may well, as Bhagat says, include the man who frisks him at the airport, "constables, drivers, the class of people you would never associate with reading an English book," his books, at least so far, have not been about them.
It seems quite clear to me that Bhagat is doing here what he loves to say he does: bridging a gap. But he bridges that gap between his characters and his readers not by creating dialogue that sounds the way his readers might speak, but by doing something quite different: writing dialogue that sounds like his readers might aspire to sound. In The 3 Mistakes of My Life, for example, his characters use a slangy, American-inflected English that certainly doesn't "sound real" for Amdavadi locals outside of IIM. "Screw that, you were out of form, man," says Omi to Ishaan; "F**k your statistics, man," says Ishaan to Govind.
Perhaps one reason why Bhagat's books are such a Bollywood favourite (other than the instinct to go with the tried-and-tested) is precisely the socio-economic aspiration they represent. The aspiration to read in English is tied to the aspiration to be of a certain class, to have a certain kind of exposure to the world. By reading a Bhagat book, you can enter the ostensibly English-speaking elite world of IITs and IIMs, without having to wade through any high-faluting literariness. By watching a Bhagat film, you can go one better - you can enter that English-speaking world, via Hindi.
Perhaps that is also what explains the strange fact that all the contemporary Hindi film adaptations you can think of are of novels or short stories written in English. Karan Johar has bought the rights to Amish Tripathi's The Immortals of Meluha. The more adventurous directors, too, have stuck to English. Vishal Bhardwaj moved on from Shakespeare to Ruskin Bond, adapting two of Bond's short stories into The Blue Umbrella and Saat Khoon Maaf. Ajay Bahl adapted Mohan Sikka's story 'The Railway Aunty' into the noir BA Pass. Anurag Kashyap has gone the non-fiction route, using S Hussain Zaidi's book as the basis of Black Friday and now historian Gyan Prakash's book Mumbai Fables for Bombay Velvet.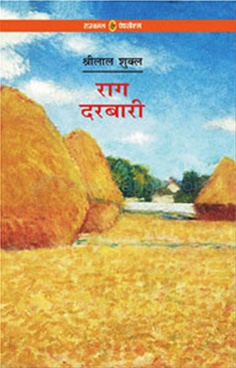 Of course, the other really simple reason for this is that most contemporary Hindi filmmakers, like the rest of the metropolitan elite, don't read books in any language except English. Our ability to engage with Hindi or Bengali or any regional language is fast becoming limited to the oral. So the only Hindi texts that get adapted by Bollywood are films. So we remake Agneepath, we remake Chashme Buddoor, we remake Don. Actually, when you think about the classic films we're particularly intent on cannibalising, they're often adaptations of books - Umrao Jaan was based on Mirza Hadi Ruswa's Urdu novel, Sahib Bibi aur Ghulam on Bimal Mitra's Bengali novel, Devdas on Sarat Chandra Chattopadhyay's novel, also in Bengali.
Now, apparently, no-one in script-starved Bollywood even dreams of adapting from Hindi or Bengali or any other language, neither classic nor contemporary. My own reading of Hindi literature is almost nothing, but even I know that a Raag Darbari, a Dil-o-Daanish or a 'Dilli ki Deewar' (by Shrilal Shukla, Krishna Sobti and Uday Prakash respectively) is crying out for adaptation. But wait, their subjects are too rural, too dated, or too poor for Bollywood. We'll simply have to wait until Chetan Bhagat finishes his rural India book.
Published in the Mumbai Mirror.