My Sunday Guardian column this fortnight: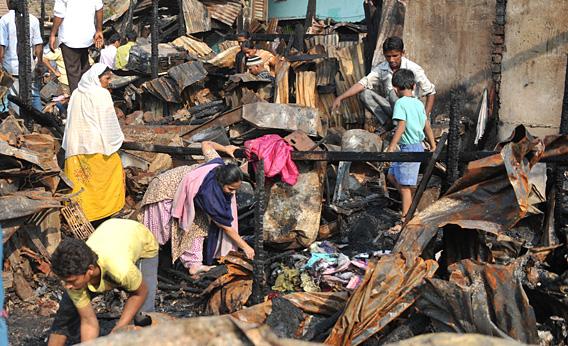 Among the numerous imaginative triumphs of Italo Calvino's
Invisible Cities
is Leonia, the city which refashions itself every day. "[E]very morning people wake between fresh sheets, wash with just-unwrapped cakes of soap, wear brand-new clothing, take from the latest model refrigerator still unopened tins, listening to the last-minute jingles from the most up-to-date radio. On the sidewalks, encased in spotless plastic bags, the remains of yesterday's Leonia await the garbage truck." "It is not so much by the things that each day are manufactured, sold, bought, that you can measure Leonia's opulence, but rather by the things that each day are thrown out to make room for the new," wrote Calvino.
In his brilliantly prescient fashion, Calvino seemed to see how the world of high capitalism was weirdly beginning to echo one of the oldest forms of economic activity, one that that it had derided as irrational and in fact banned — the Native American practice of potlatch, in which your status was measured by how much you could give away, or sometimes, destroy.
The vision that Calvino conjured up in 1972 — of a world in which the enjoyment of newness is built upon the pleasure of discarding the old — is no longer one we need to see in our imaginations. We all live in Leonia now. The cycle of capitalist production sustains itself on the inbuilt obsolescence of things: the replacement of something rather than its repair, and the throwing away of objects as outdated even if they are still in perfect working order, is integral to hypermodernity.
And yet, it's not entirely clear to me that the things we throw away should be seen as being outside capitalism. It's probably true that the used-goods market operates on the fringes of capitalist production proper, but surely the very idea of the second-hand emerges from a capitalist vision of the world in which things aren't automatically assumed to be passed on through generations, a vision that
marks
these goods as having a (perceived-as-illegitimate) second life?
(
Piece continues...
)
Read the whole of this column here.